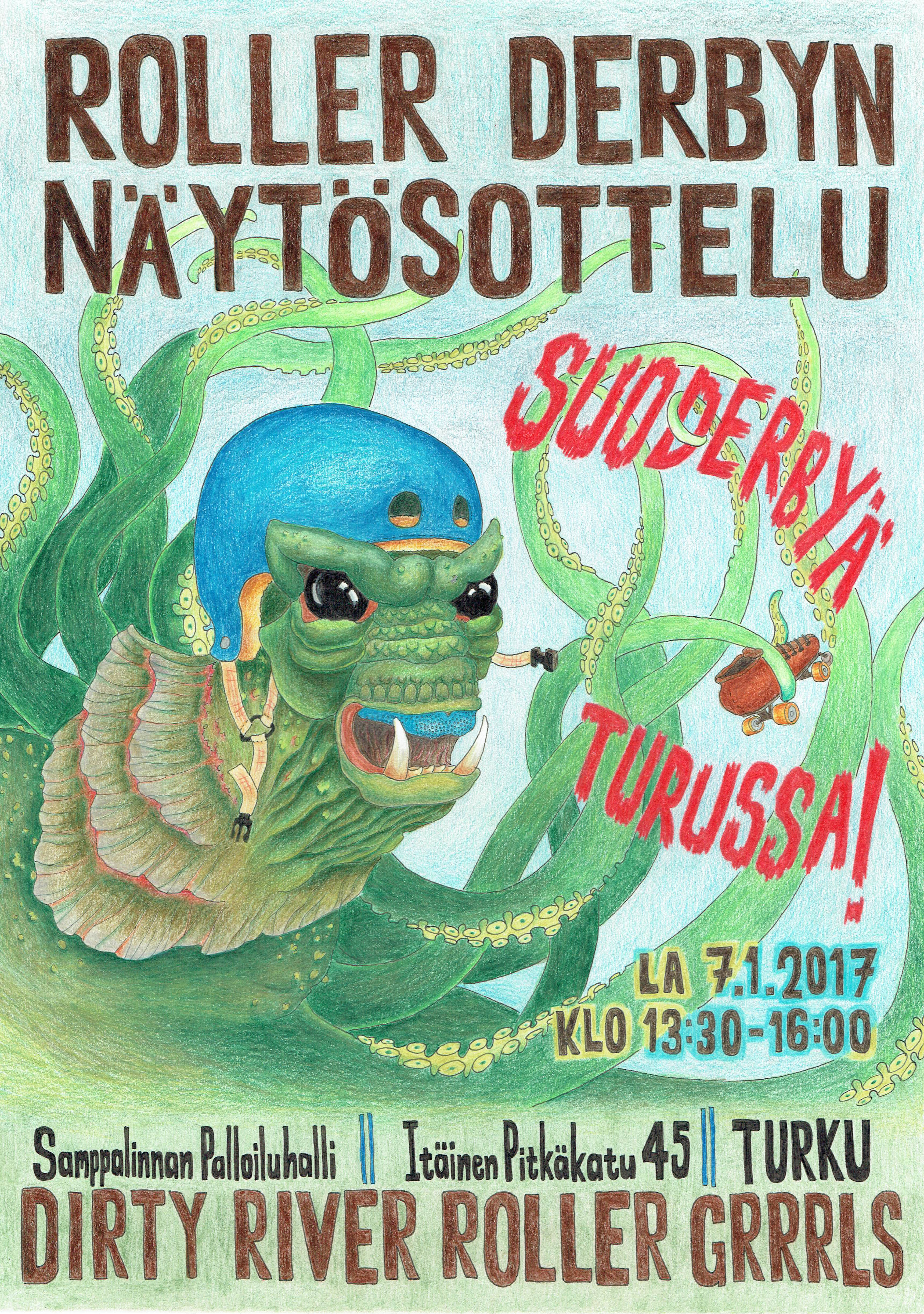 Pic: Anni Pikkanen
Have you heard about roller derby but never seen it played? Haven't you ever heard of it, but something sparked your interest? Now's your chance to see some action on the track, when swamp monsters and sea creatures on quad skates compete each other in Dirty River Roller Grrrls scrimmage on January 7th 2017!
The scrimmage is free of charge, voluntary admission fee. The doors are open at 13:30.
Accessibility: Unfortunately Samppalinna is not an accessible venue. Toilets: there will be gender-inclusive/unisex toilets.
Address: Samppalinnan palloiluhalli, Itäinen pitkäkatu 45, 20810 Turku.
If you want to try the quad skates yourself, there is a chance for that in our Open skate the following Monday after the scrimmage: https://www.facebook.com/events/646892462137496
We also have a fresh meat course coming up in February, stay tuned!
See you on the track!